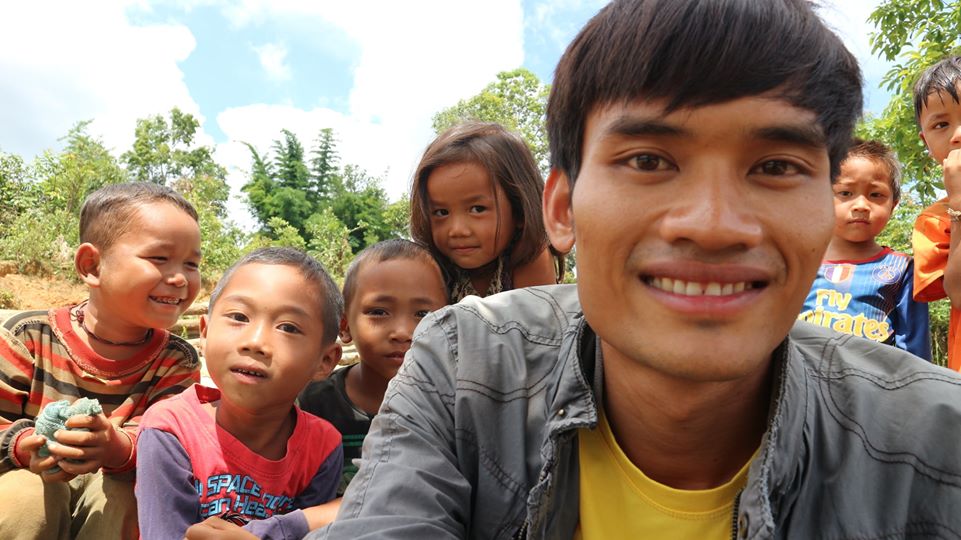 After months of lockdown and various stress related issues regarding our projects and students in Laos, the team was able to close out the season just in time for year-end, which is June 30th.  As per the last post, there were many delays over the Sandluangnoi water project, but even with heavy rains during the afternoons and evenings, the project was finally completed June 26 and water is now running directly to the village.  The 7.2km of pipe is buried, plus the dam, water tank and taps are completed.  It would have been exciting to have our entire team there to celebrate and to see the gleam and excitement in the eyes of these villagers. Here are some highlights.
To give viewers a better idea of the geography, where these projects are done, please cut and paste this google maps link into your browser.  https://www.google.com/maps/d/viewer?mid=1RbgoWn6XeX09gV1UgYapHKdjs1PCILZ1&ll=20.636490640690315%2C102.70705413284847&z=9
In this link you will be able to zoom out, zoom into to each village including Sandluangnoi, right down to the structures.  You will note that this is not an easy village to get to, especially in the pouring rain…in fact you cannot travel by muddy road in the rain.  Also, many of the villages have pictures – By clicking on the picture, one can use the arrow on the right of the screen to see additional pictures in the village.  Thanks to Beau Brennen in New Westminster, British Columbia for the endless volunteer hours he has put into this project.
Finally, for this year's amateur video (as a small charity we cannot pay for professional videographers), please cut and paste this link into your browser.  https://www.youtube.com/watch?v=Ow2TT54cmJk
Our team took a lot of pictures and very amateur video clips, and sent to a great friend Sue Miller, who managed to take the best parts of all of the clips, add pictures and sound, and put this together.  Sue is amazing and just won a Paul Harris award through the Rotary Club of Whitby Sunrise, last night for all of her social media work for the club, and the District.  Thank you so much!
Now that a new year has started, our team is preparing for a new season.  With the world health situation in such turmoil, and all traditional outdoor fundraising events cancelled, it is certainly going to be a challenge.  As such, our budget will be significantly reduced, with the understanding that many local donors are spending their funds on Covid Relief.  Still, our team will do what they can to improve the lives of the less fortunate in Laos.  Our goal is to complete just one large water project, a small water project (down from several water projects last year), keep our students in school (11 this year including a university student) and raise funds for 350 family water filters (down from 827 raised last year). For anyone interested in supporting this initiative, please don't hesitate to contact us at adoptavillageinlaos@gmail.com