Last Villages Trip of the Season but the projects keep going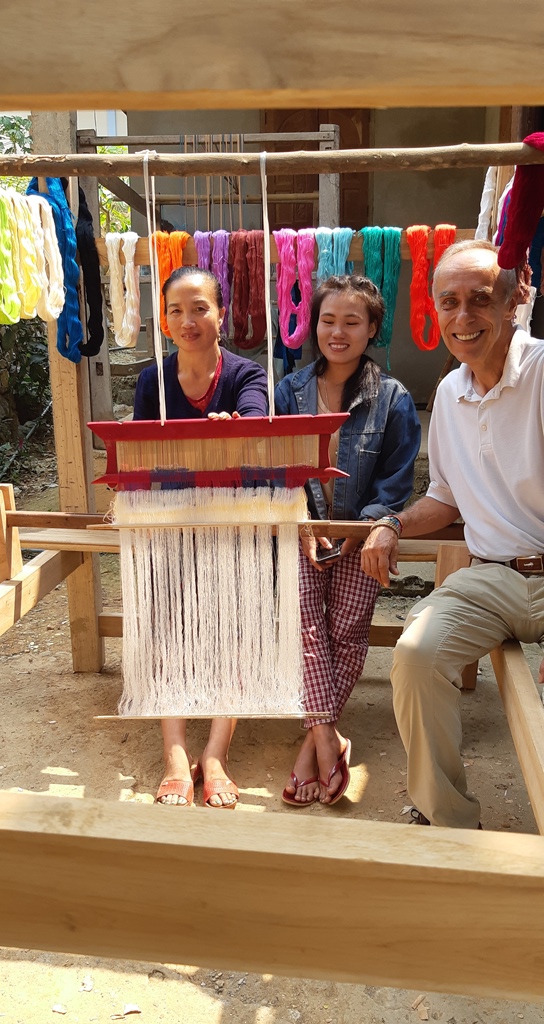 There was a lot to accomplish during this last trip of the season to some of the more rural villages.  First, we had a challenge when the teacher who was supposed to teach the art of weaving to a student from Ban Phone (in the distant highlands).  She moved out of the area but another teacher was found eventually and the student lined up to come to Nong Khiaw for training for 2 months.
In an effort to prepare for the next season, it was time to find the way to several villages on our list who have requested our help for a permanent water supply, either through repair of current systems whereby the dam had been destroyed, or to a village that has never had a permanent water supply.
We were looking for the pictures of Thong Lom but to my dismay, they were accidentally deleted.  Fortunately the village is on a fairly main road so next time our coordinator heads up that way, more will be taken.  Suffice it to say, that the taps were bone dry…not a drop.  The estimated cost of that project is just over $30,000 to bring permanent water to that village.  Fortunately our coordinator will be heading back up in less than a week.
We visited several other villages to review requests for smaller repair projects, along with a 4th large water project – the village of Kew Ha.  It is doubtful that our fundraising efforts will be enough to do this village with a cost of $32,000 but we will see.  We are hopeful that we will be able to do a couple of the smaller projects.  Time will tell.
For those of you who follow our blog, we look forward to catching up with you, either by presentation to your club or organization, or in person in the upcoming months.