Completion of our 2015/6 Projects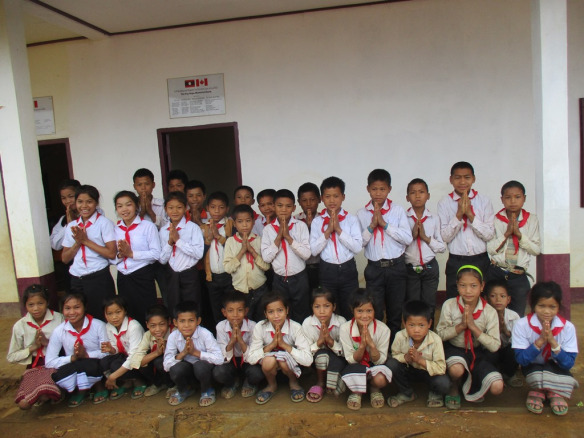 It has been a hectic time over the summer as we are challenged with  new fundraising season.  First however, let us bring you up to date on the last of the projects from last season.
The last stage of the seasons projects was to build one last bank of toilets for the village in Pha Yong, bringing the total number of toilet banks to 11.  In total there are 25 toilets in the village.  We understand that the village is to be deisgnated a heritage village for purposes of inviting tourists to experience their way of life.  With Hmong and Khmu tribes, plus the surrounding scenery, and some pretty good infrastructure there now, it is a obvious choice.  As such we can all pat ourselves on our backs for helping the villagers achieve this goal.
We had hoped to be able to do one more distribution of water filters.  With our drop in the Canadian Dollar and the need to fill a truck (holds 250 systems), it was doubtful we would reach this target.  BUT WE DID IT!  See more in our next post.