Jai Lao Foundation with our Thanks
With the official opening of Ban Hat Kham Primary school, there was a huge celebration awaiting us.  I was supposed to arrive before the Governors boat but that wasn't to be.  We had so many pick-ups along the way including supplies, furniture and guests that they beat us.  Still, they villagers patiently waited up the riverbank to provide us this special greeting.
None of this would have been possible with our main sponsor, Jai Lao Foundation.  They prepared a special sign for you that says 'Thank You Jai Lao for Your Support'.  We wish you could have been with us for the official opening.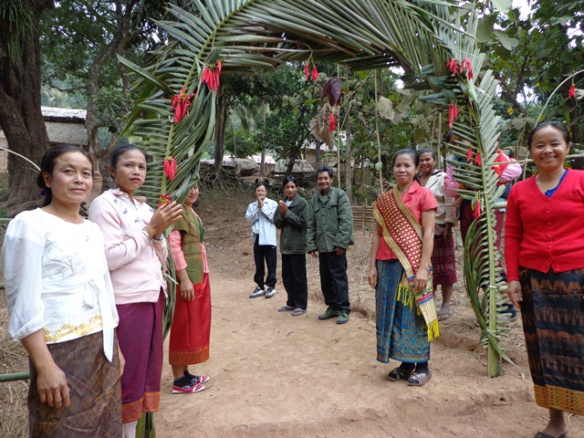 Jai Lao, on behalf of Adopt A Village in Laos and the villagers of Ban Hat Kham, thank you for giving this village hope.  www.JaiLao.org