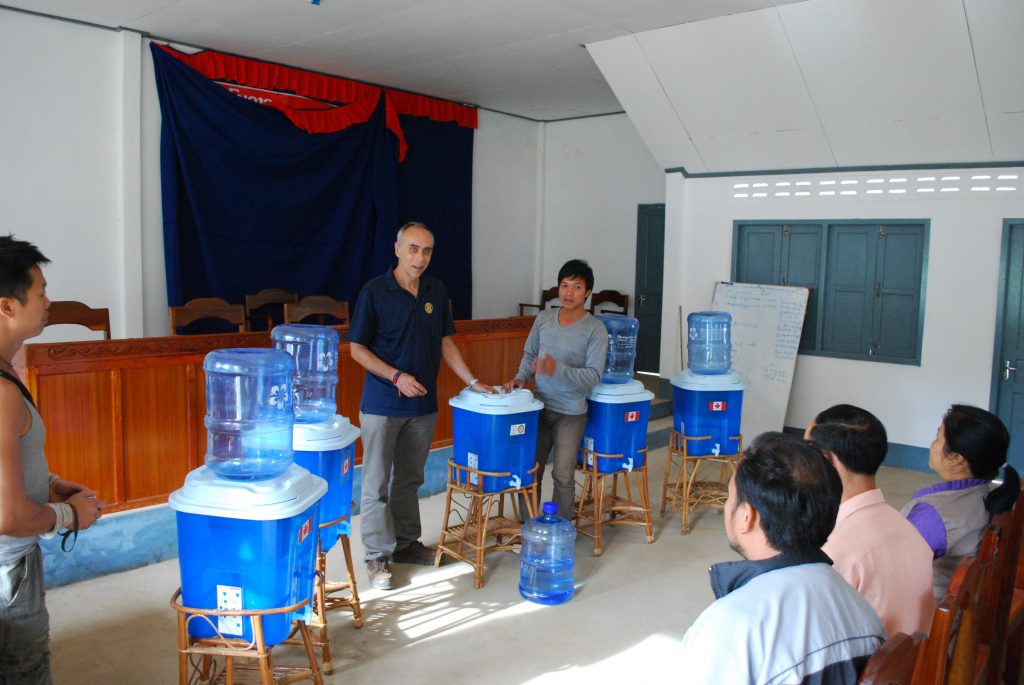 Shortly after the Rotarian visit, Mike, Roland from Toronto and Art from North Carolina came for a visit – they will be here until the end of the month but we didn't waste any time.  We headed up to Nong Khiaw to use that as our base, complete another hygiene course at an education compound and then head to Phon Savanh to distribute more water filters, complete another hygiene course and discuss the water project there.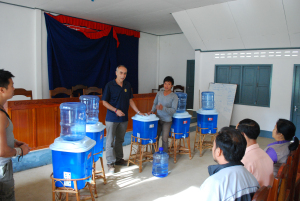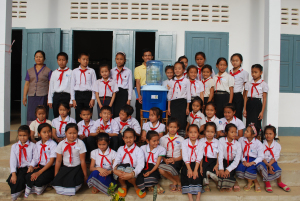 We also provided training and a water filter system to Oudon who is in his final year of high school.  This is his dormitory but he managed to fit the filter inside.  It was pretty cold but I guess with enough blankets….
This last picture was taken outside a restaurant in Nong Khiaw.  It turns out that the guy beside me was one of the crew who works for the UXO Office (unexploded ordinance) and just happened to be part of the same crew who removed all of the bombies from the Done Lom School site.  He told us they removed over 150 bombies – OMG!