Toronto Rotarians come for a visit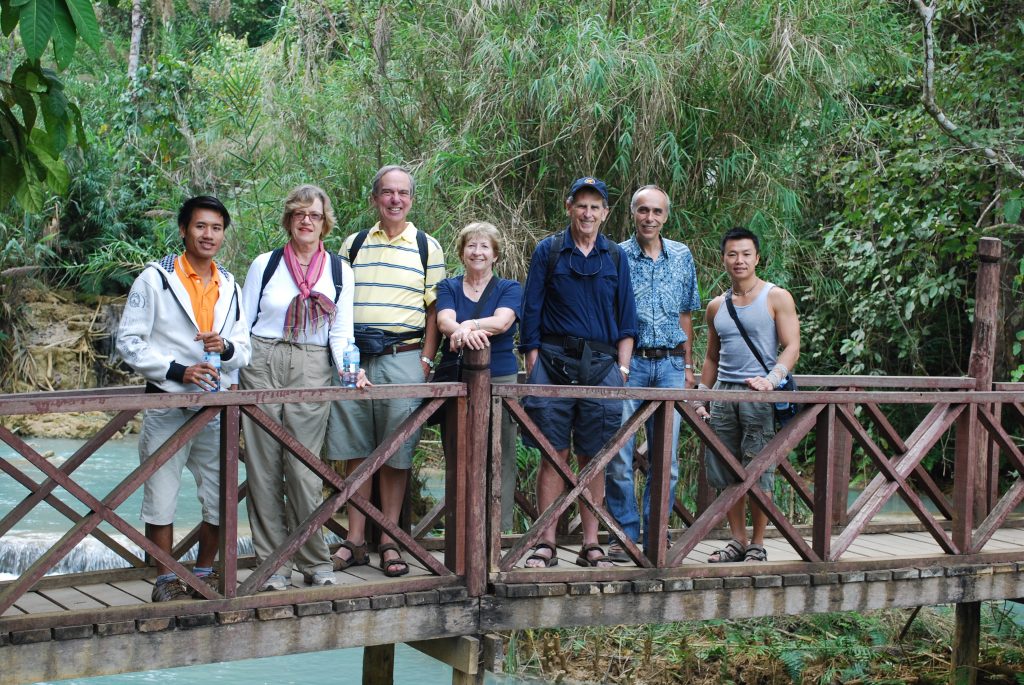 It was with great pleasure we welcomed the Rotarians from Toronto Canada after their sweat equity trip in Cambodia with dear friend and Rotarian Lisa McCoy.  I think they managed to find a new definition for sweat!!!!  So we cooled them off a bit and took them to Kwangsi Waterfalls. After a meander up to the start of the falls, it didn't take them long to go for a swim.  Mike said it was freezing, but the Rotarians felt it was just like swimming at home.
We made an easy day of this allowing them to see the sights of the city on their own since most were right on the street where they were staying.  The following morning we picked them up at their hotel and headed to Nong Khiaw, about 2 1/2 hours north to spend the night there.  They had a delayed start because I had forgotten to go to the bank on the Friday before and had to wait for it to open on the Monday.  They settled into their bungalows and then we made a short trip to Nong Ein – about a 10 minute drive from where we stayed, visited a school where AAVIL and its sponsors had supported two children – one had lost both their parents, the other was being supported by his elderly grandparents who were left with the child when the parents left them.