Done Lom Village – 2nd Distribution Complete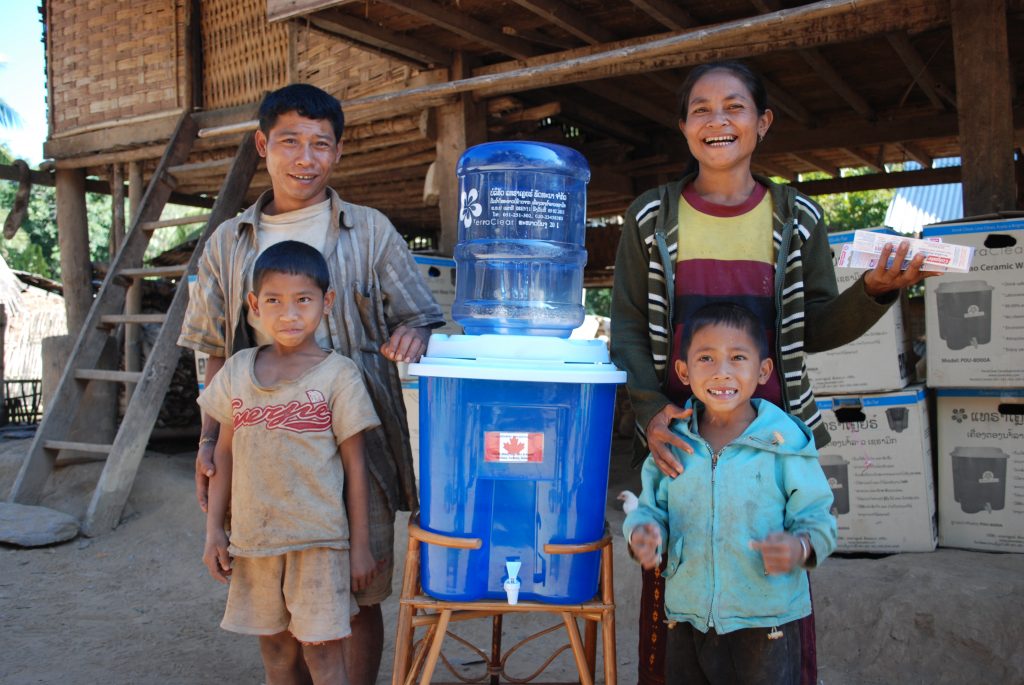 It didn't take long before we were back in the villages again.  While we had intended to do a  number of things during this trip, there was always something that prevented us from doing it.  Still, we managed to head back to Done Lom with a boat load of water filters and took four tourists who turned out to be a fantastic help to us.
Here are a few highlites;
We managed to get some good pictures of the school without all the tenting and activities going on in the front.
We still need to mount the sign properly but we offer our sincere thanks for the many sponsors who supported this school.
Five countries here – Left were an English couple, Belgium in the backleft, Canada, Laos and Spain.  Now what the heck were their names?