Huephen Village – Fresh, Clean Water!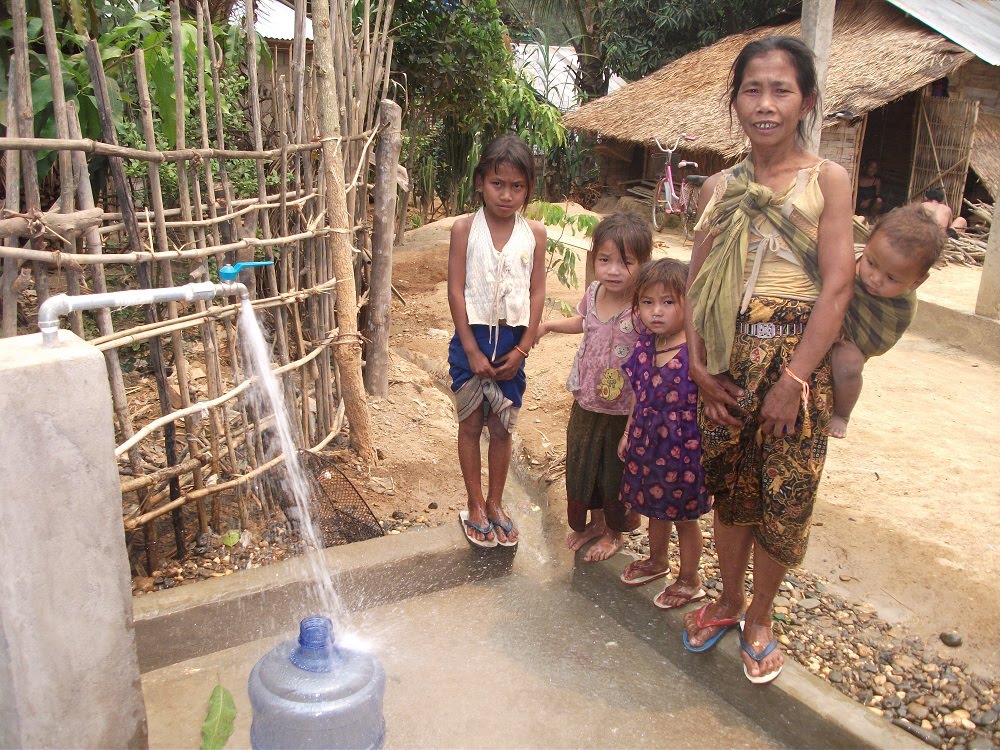 My last tour of duty in Laos was to distribute water filters to Huephen
Village, located about 1 hour north of Luang Prabang. The villagers has showed
me their three water sources and all had completely dried up except for one that
was only about 6″ deep and perhaps 1 square meter – this one was drying up very
quickly too. After a study and lots of fundraising we were able to raise the
funds to go ahead with the project. Meanwhile, a number of families were forced
to move in search of water.
I am pleased to announce that they now how water flowing into their
tapheads. This project is not quite complete because we are still waiting for
the concrete on the storage tank to dry but we have completed the dam, several
km's of pipe, and 5 tapheads. The pipe has been temporarily diverted around the
water tank but the project should be complete in a week.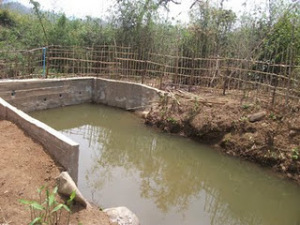 Above: The Dam (about an hour trek each way from the village)
Above: The Water Tank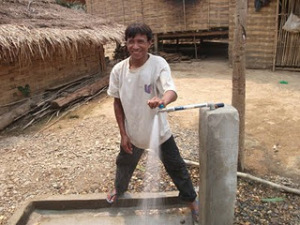 Above: The smiles!
We spent considerable time going over the basics of hygiene plus how to
maintain the water filters and then distributed one to every family.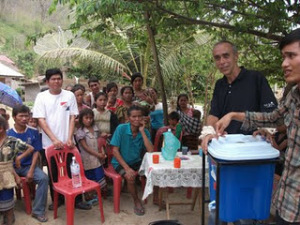 Thanks to all of our amazing sponsors who allowed this to move forward. Without
you, who knows what would have happened to the villagers – perhaps a ghost town?
As mentioned, this was my last planned task for the trip, although I did venture
down to the Capital city of Vientiane to see what they had there in terms of
products and services. It certainly isn't Bangkok but it has a beautiful
riverfront park that opened a few months ago plus some sightseeing and more
selection for shopping.