A New Season, As Our World Resets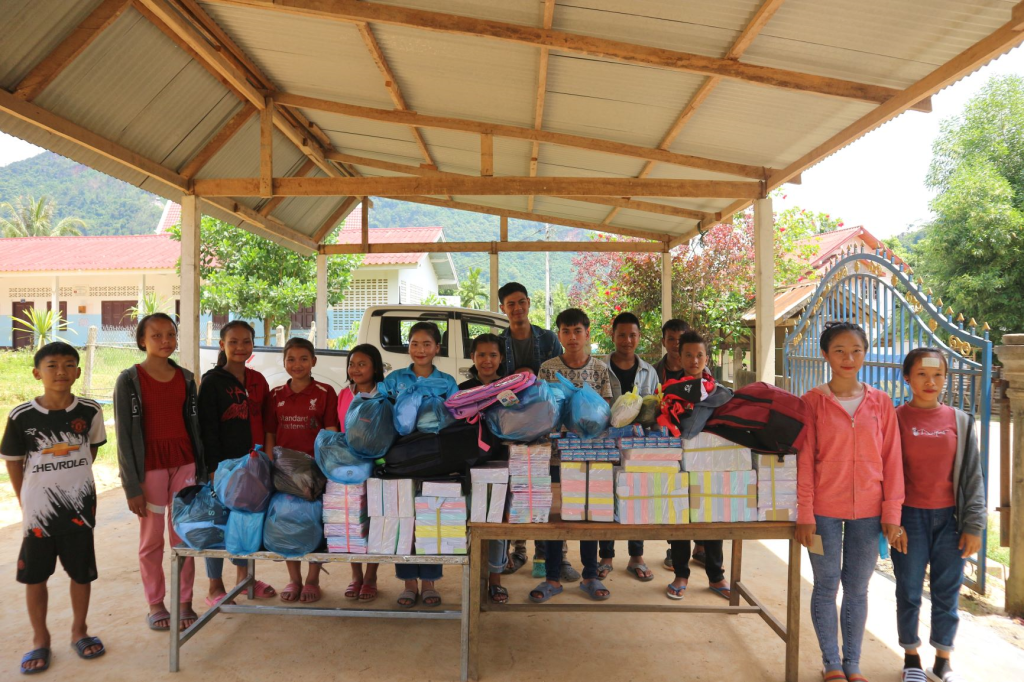 While few people saw it coming, our medical scientists knew the threat would become a reality at some point. Our fragile world has certainly changed. Daily living has changed and we simply have to adapt to whatever is thrown our way.
The fundraising season has concluded for the most part, as we continue to make a positive difference in the lives of the rural villagers in Laos. Our budget is significantly impacted, with most fundraising activities geared towards smaller, on-line events, and proceeds going towards local covid support initiatives. Significant government support to those in serious need is also helping of course. We certainly understand this, yet we continue to try to help out in a country whose government cannot support their population with covid relief.
Without support, scores of university and college students were unable to continue their education this year, without part-time jobs to support them during the school year. Luang Prabang, a popular Unesco tourist area, also the location of colleges and a major university, basically shut down, forcing many residents and students back to their farm villages. With that in mind, our team took the initiative to support additional college students this year.
Our organization has also been subsidizing some extra students on an ad hoc basis to assist with some of their costs that allow them to continue their education.