Vieng Hin Water Project Update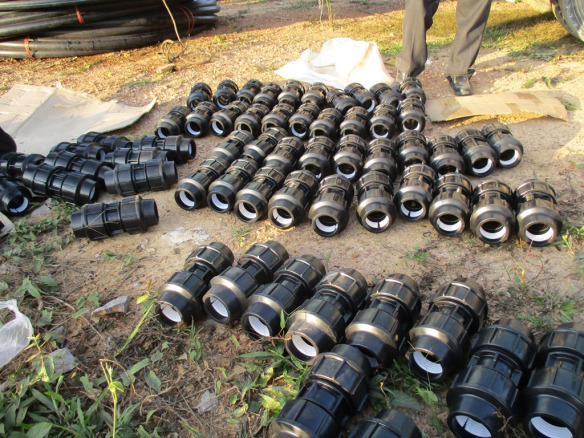 The 7km of pipe finally arrived in the wee hours of the early morning, from Vientiane.  While it took a good portion of the day to unload from the big truck and count the inventory, it took only a few hours to reload onto 10 smaller ones and send them off to Vieng Hin.
In two days we will head 6 hours south to celebrate the opening of a school by SKL Inc, a registered charity in Manitoba, and to inspect, negotiate and sign contracts for phase 3 of this water project (toilets and running water) plus a 3-room school.  Right after that, we will do the first distribution of water filters for the season – 257 units for the Village of Nong Boakham.